Sometimes commitment is overrated. Like when you need to cool down outside but don't want to spend the time or the money installing electricity in your gazebo. That's where the best gazebo ceiling fan with plug comes in.
Hardwiring a fan (or light for that matter) in your gazebo is very doable but you'll need either the skills to do it yourself or the money to hire a professional. And in the meantime, your hardtop gazebo needs extra airflow.
We've chosen 5 excellent gazebo fans with a plug power source that can be mounted on the ceiling. They're wet-rated for outdoor use and they each have a few distinguishing features.
At the end, we've also provided a few things to consider when purchasing a ceiling fan for your gazebo.
Quick Summary
Home Decorators Collection Calthorpe 20 in. Portable Natural Iron Ceiling Fan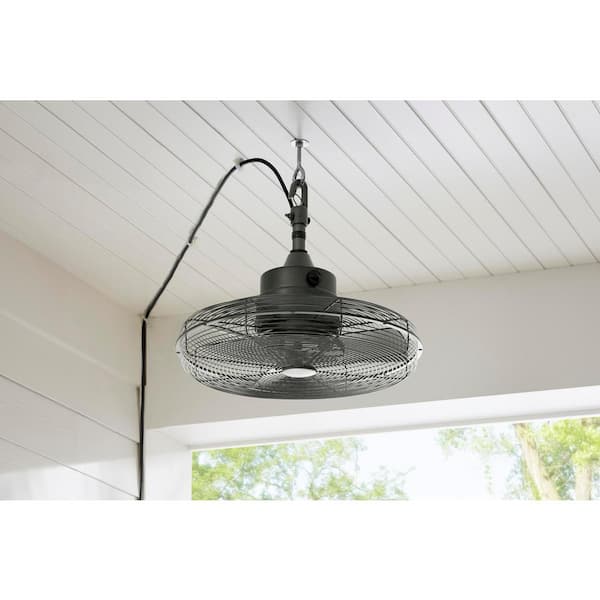 Easy hang installation with hook
Wet rated for direct weather contact
Minka Aire Anywhere Oscillating Wall Mounted Fan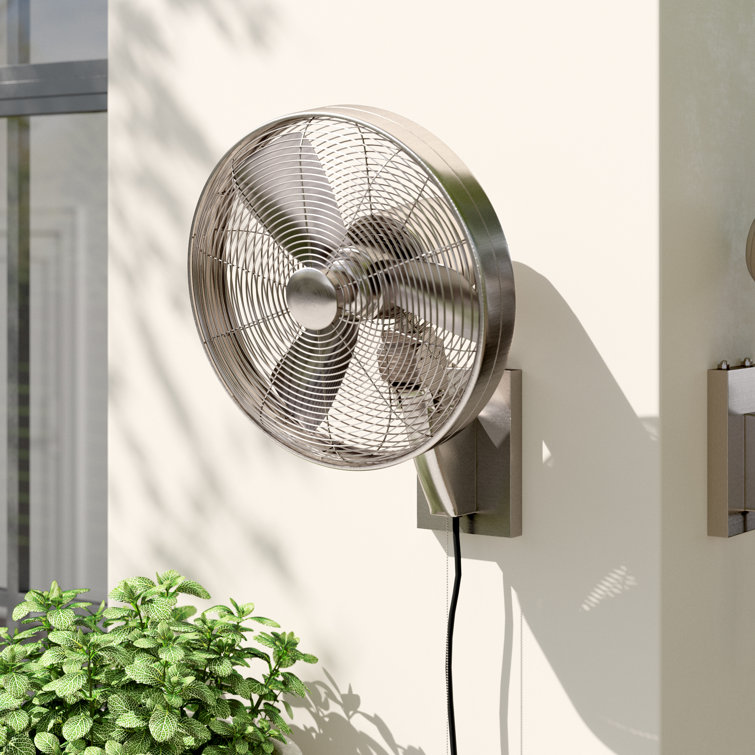 Plug or hardwired power options
3 fan speeds
Vie Air Vie Oscillating Wall Mounted Fan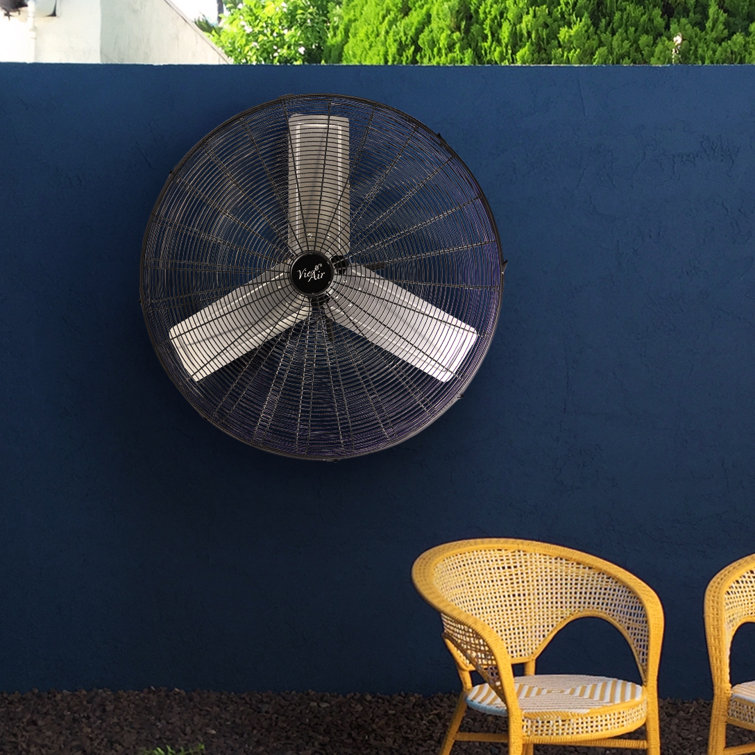 Quiet setting with oscillation
Tilting head
King Electric Oscillating Wall Mounted Fan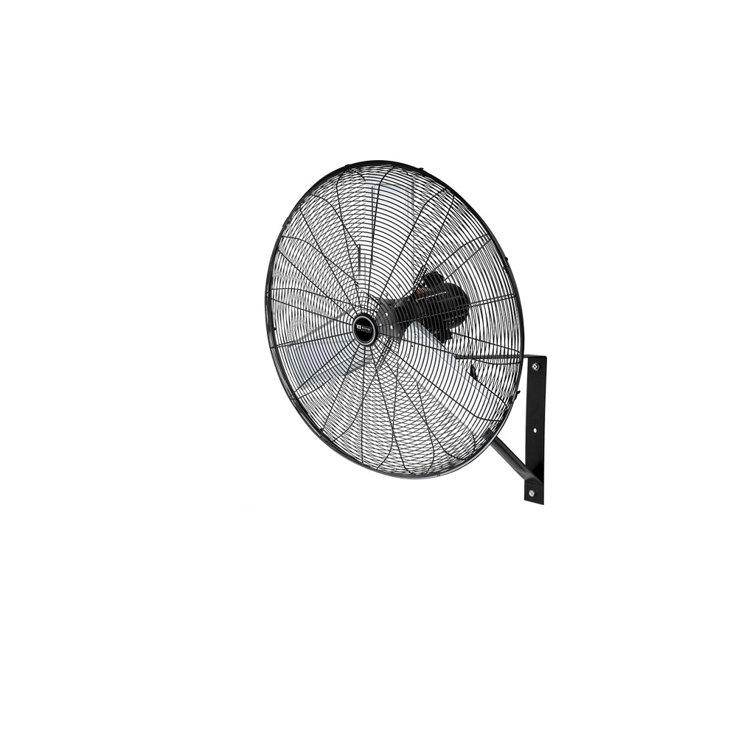 Commercial grade
Optional misting kit
Vie Air Vie 18″ Wall Mounted Fan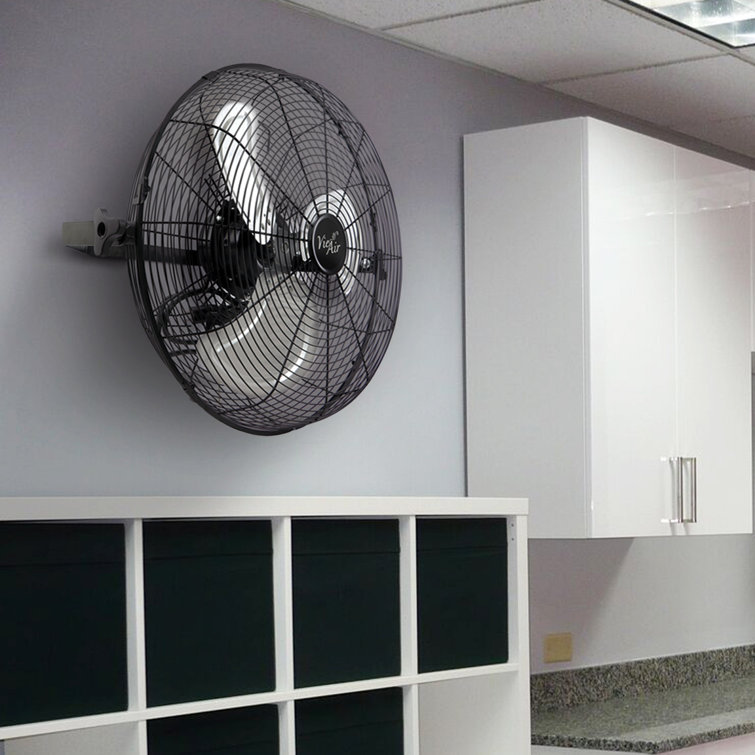 Pull chain operation
3 speed settings
Best Gazebo Ceiling Fan with Plug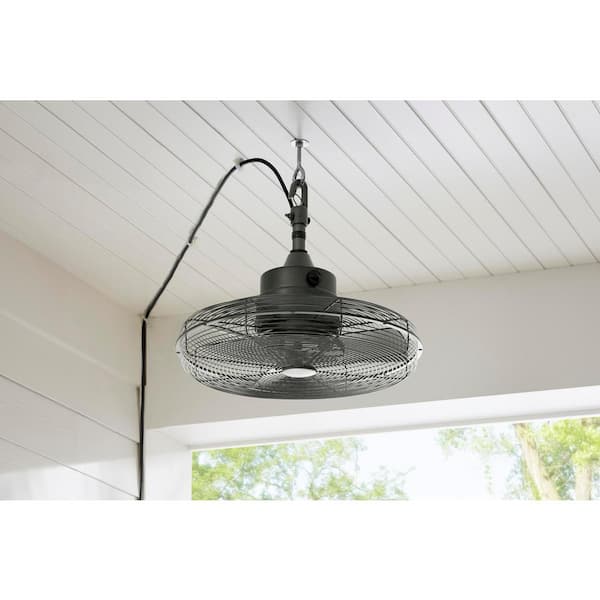 We don't want to play favorites right out of the gate but it's tempting with the 20 in. Calthorpe from Home Decorators Collection. This fan has it all: extra long power code, variable speeds, quiet setting, and super easy hook installation.
All of the fans on this list are technically portable because they're not hardwired to an electrical panel but the Calthorpe is designed to be installed in minutes anywhere that there's a hook. Think about all the places outside and inside your home that 1) would benefit from a fan and 2) would easily accommodate an eye hook.
We especially love its clean contemporary look with a hint of lofty industrial. If you're not ready to take the plunge to hardwire a ceiling fan, the Calthorpe is an excellent choice for any outdoor space.
PROS
Wet rated for direct weather contact
Unique hook installation for easy hanging
Lifetime motor warranty
9.5 foot power cord
Sleek contemporary design
CONS
Designed for smaller areas (less than 10′ x 10′)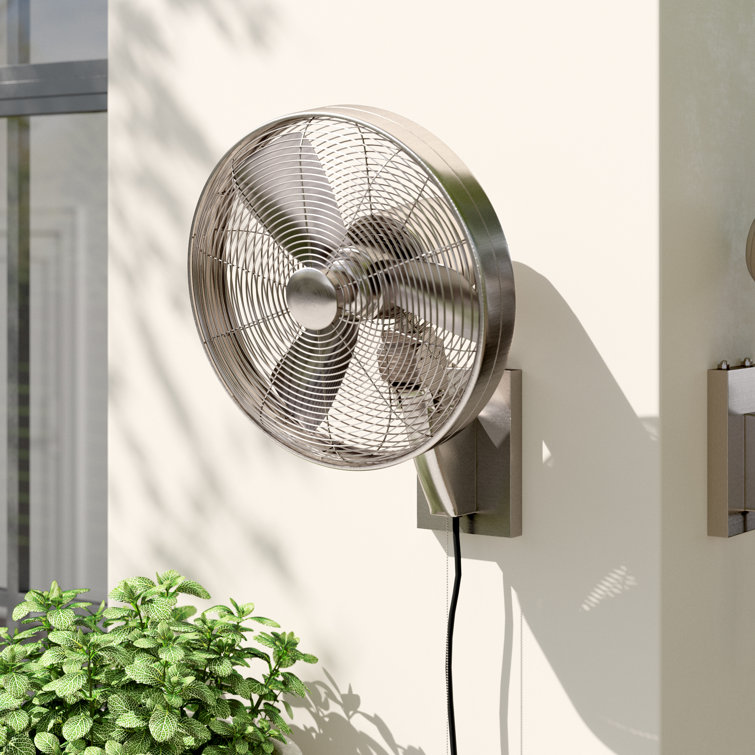 The Minke Aire Anywhere has one unique advantage over the other fans on our list: it's powered by a plug but it can also be hardwired to a junction box. So if your ultimate plan is to install electricity in your gazebo, you can still use the Minka Aire now while you're planning that weekend gazebo project down the road.
We love the look of this fan, especially because you've got 2 finish options (brushed nickel and matte black) to choose from. Its style is sophisticated, which makes it the perfect addition to a variety of hardtop gazebo designs.
PROS
Wet rated for outdoor or indoor use
Can be powered with plug or hardwired to a junction box
Oscillating movement with stationary option
Ultra quiet setting
Brushed nickel or matte black finish
CONS
No cord storage; cord is visible if powered with plug
Not mountable at the center of a tiered ceiling of a hardtop gazebo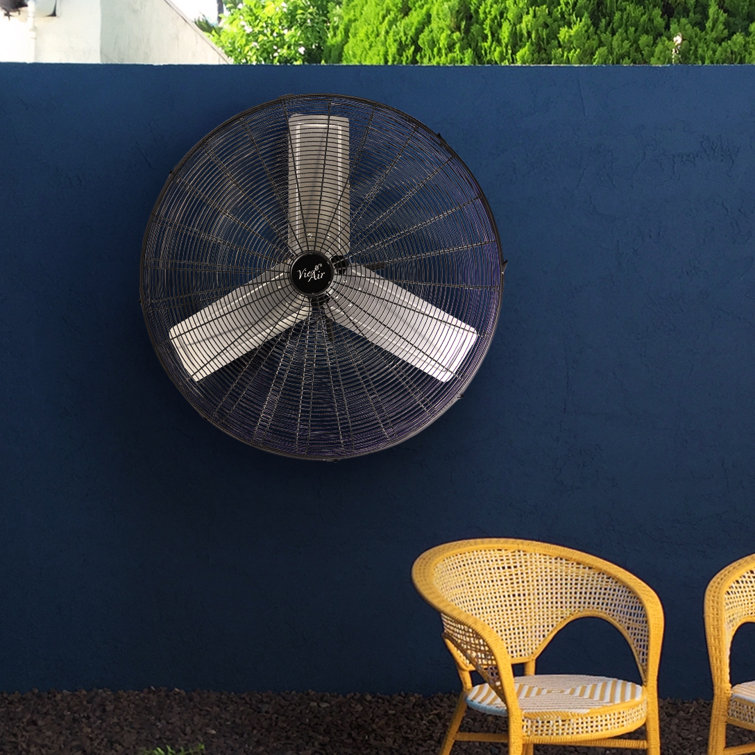 Despite the short length of the power cord (only 4 feet, seriously?), we still adore the Vie Oscillating Wall Mounted Fan from Vie Air for its extreme style. The 3 blade design with tilting head and multiple fan speeds combine perfect function with a slick outdoor design.
We love this fan for indoor use as well because it has a quiet setting with oscillation, which means it will quickly cool down any medium to large room without disturbing your afternoon nap. As long as you have an extension cord around, the Vie Air model is your ultra cool cooling solution.
PROS
Quiet setting with oscillating movement
Tilting head with 3 fan speeds
Wet rated for safe outdoor and indoor use
Contemporary urban design
Steel blades
CONS
Length of cord is only 4 feet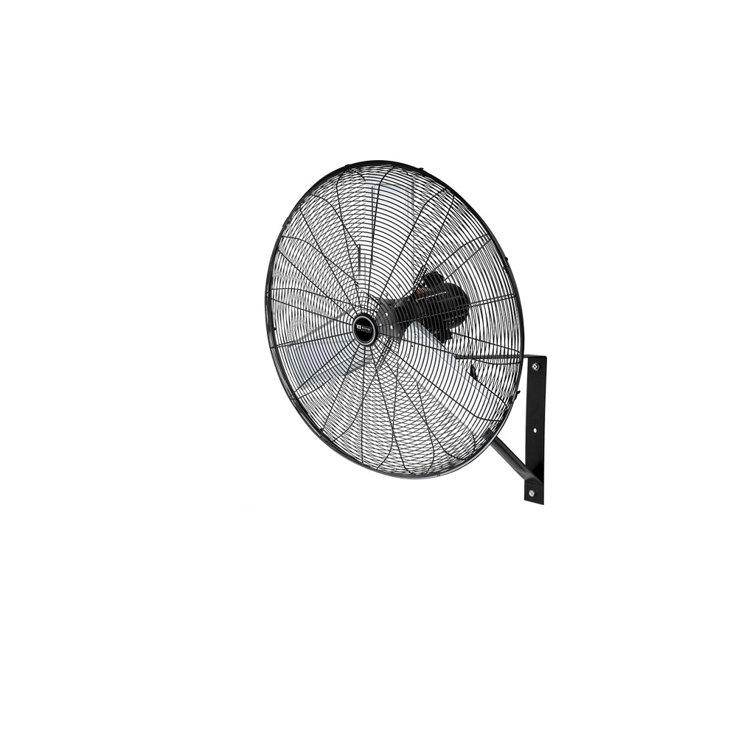 And then there's the King Electric. If you're looking for an epic cooling system, your search is over. The King Electric Oscillating Wall Mounted Fan provides a commercial-grade cool down experience. We're talking over 7,400 cubic feet per minute! Plus an optional misting kit!
All of that power is impressive, and useful, especially when you can get it by plugging into a standard 120 volt outlet. The King Electric commercial model does have 3 speeds so you don't necessarily have to blast it 24/7. But you can; and when you need to, think about how happy you'll be that you can.
We will note that this power comes at a price in decibels. This fan doesn't have a quiet setting and even on the lowest setting, it's louder than fans exclusively designed for residential use.
PROS
Powerful commercial grade cooling solution
Wet rated for safe outdoor and indoor use
Aerodynamic aluminum blades for steady airflow
Commercial and product warranty
Optional misting kit
CONS
Louder than exclusively residential models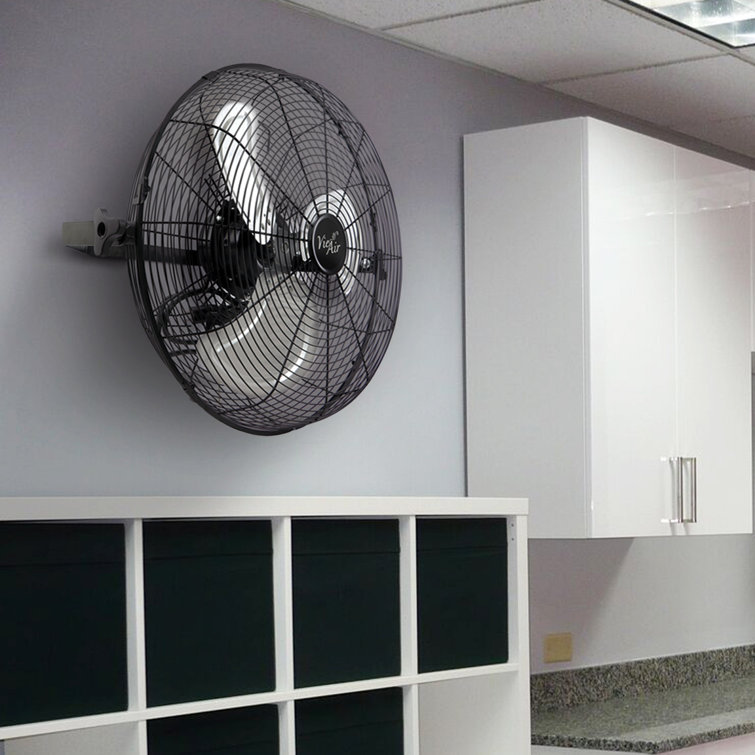 The good people at Vie Air did it again with the 18″ wall-mounted model of the Vie fan. Like its larger cousin above, we can't get enough of its chic steel blade design and matte black grill. It's understated and balanced. Depending on the style of your gazebo, it will either blend in with your ceiling or be a pleasing conversation piece up above.
We love the pull chain operation. Simply pull to activate the fan and modify its 3 blade speeds. The Vie 18″ is ideal for smaller gazebos and patios that need additional air flow via tilting head and oscillating movement.
PROS
Convenient pull chain control
Quiet setting with 3 speed options
Tilting head
6 foot cord
Wet rated for safe outdoor and indoor use
CONS
What to Consider When Buying a Gazebo Ceiling Fan with Plug
Any of the plug-powered gazebo ceiling fans above will be an excellent addition to your hardtop gazebo. Depending on your feature wish list, there's something here for everyone.
If you do choose a model that we didn't mention, there are 2 important considerations worth mentioning.
Damp- to Wet-Rated Outdoor Fan
The most important feature of any hardtop gazebo with a fan or gazebo ceiling fan is that it's wet-rated for outdoors. A wet-rated fan means that direct contact with weather (rain/snow) won't ruin it.
As tempting as it may be to install that fancy indoor fan in your gazebo, you'll be throwing money down the drain. You also risk getting electrocuted. So there's that.
There is such a thing as a damp-rated outdoor fan, which means that it can be installed outdoors as long as it's covered from the elements. If you live in a warm and dry climate, you could get away with a damp-rated model. However, if you have average rain and/or snow for part of the year, we recommend sticking with wet-rated designs.
Mounting Options
With the exception of the Calthorpe from Home Decorators Collection, all of the fans that we recommend are intended for wall-mounting. Mounting to a ceiling (aka hung upside down) is not something that just any wall-mounted design can handle because of the positioning of the motor inside.
When in doubt, confirm with the manufacturer or retailer that a wall-mounted fan can be mounted upside down.
Also be sure that the mounting brackets are suitable for the ceiling you're mounting it to. If your hardtop gazebo has a tiered roof, you'll need to find a fan with a mounting bracket that fits the unique shape of the roof frame. On the other hand, if your roof is made of flat polycarbonate panels, most fan wall mounting brackets will work.
Final Thoughts
We want to encourage you to explore the option of a hardtop gazebo with electricity. When it comes to outdoor living, there is nothing better than a 100% electric (or solar) gazebo to power kitchen appliances, fans, lights, speakers…the sky's the limit.
That being said, adding a ceiling fan to your gazebo is the easiest way to enhance your comfort and extend gazebo season. So while you're thinking about adding electricity, plug in a fan and enjoy the breeze.